Rising Musicians Initiative Was a Branding and Web Design Project
The Rising Musicians Initiative supports aspiring Canadian musical artists with more than $100,000 annually. The website is their central portal.
Concerts predominantly happen at night and in bars and clubs, so a gritty textured black along with pops of colour reflect the environment.
The program is for creativity in music so the typography leans into the artistic realm.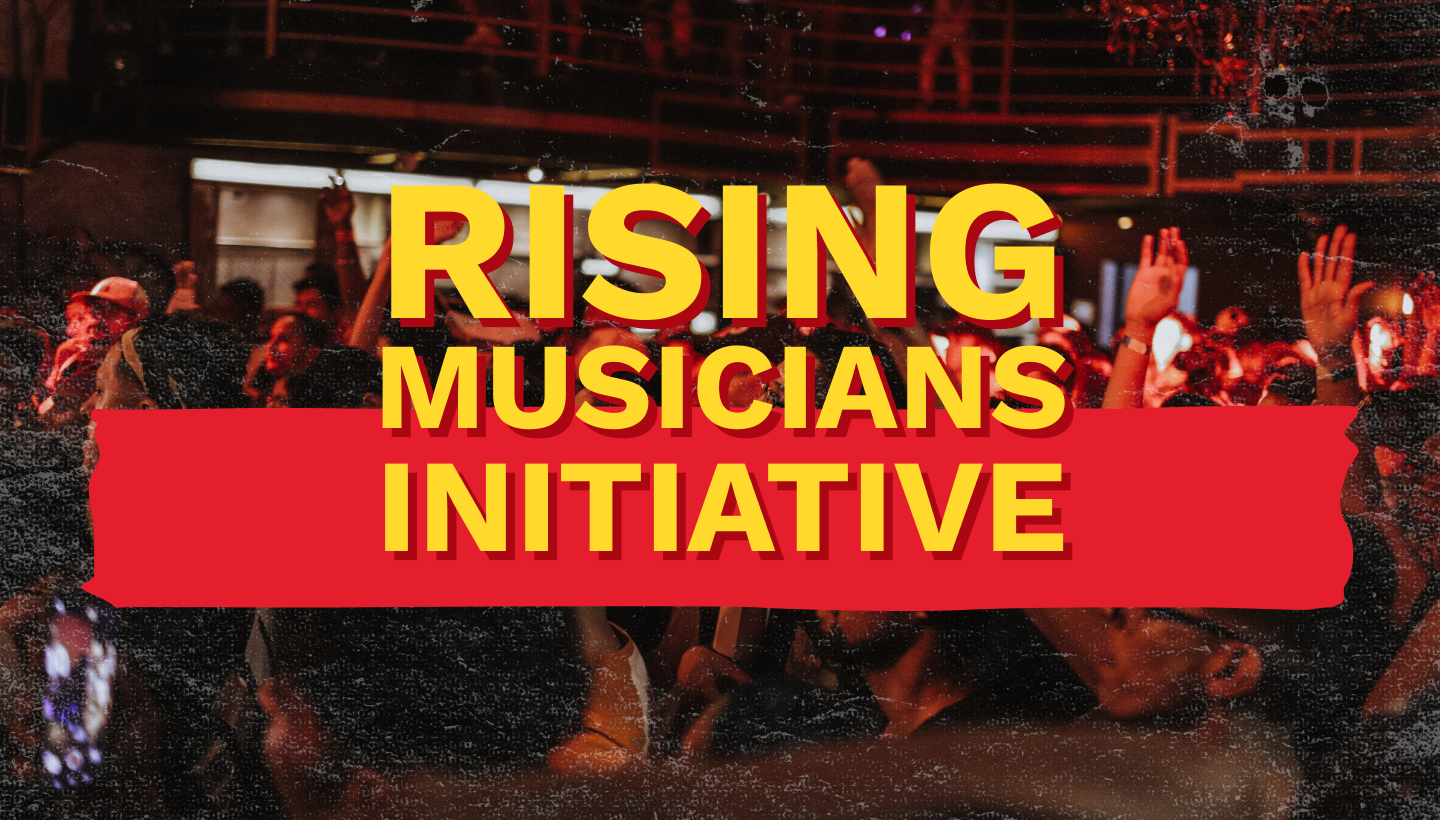 The layering of graphic elements is a subtle nod to the composition of instruments to make music.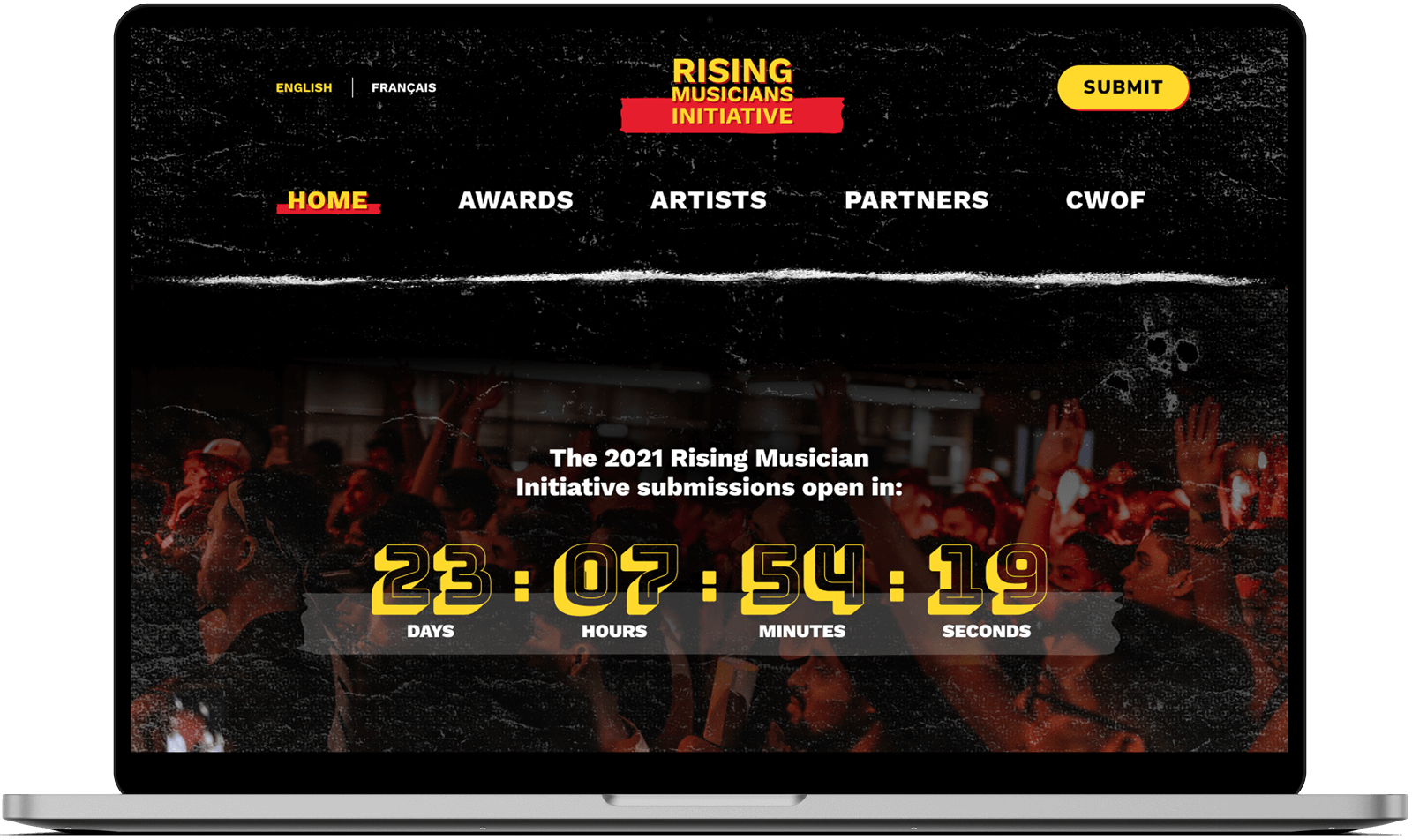 A countdown clock builds anticipation for the upcoming program. The header provides links to every part of the site.
The remainder of the website keeps the same aesthetic.
Winners
More Winners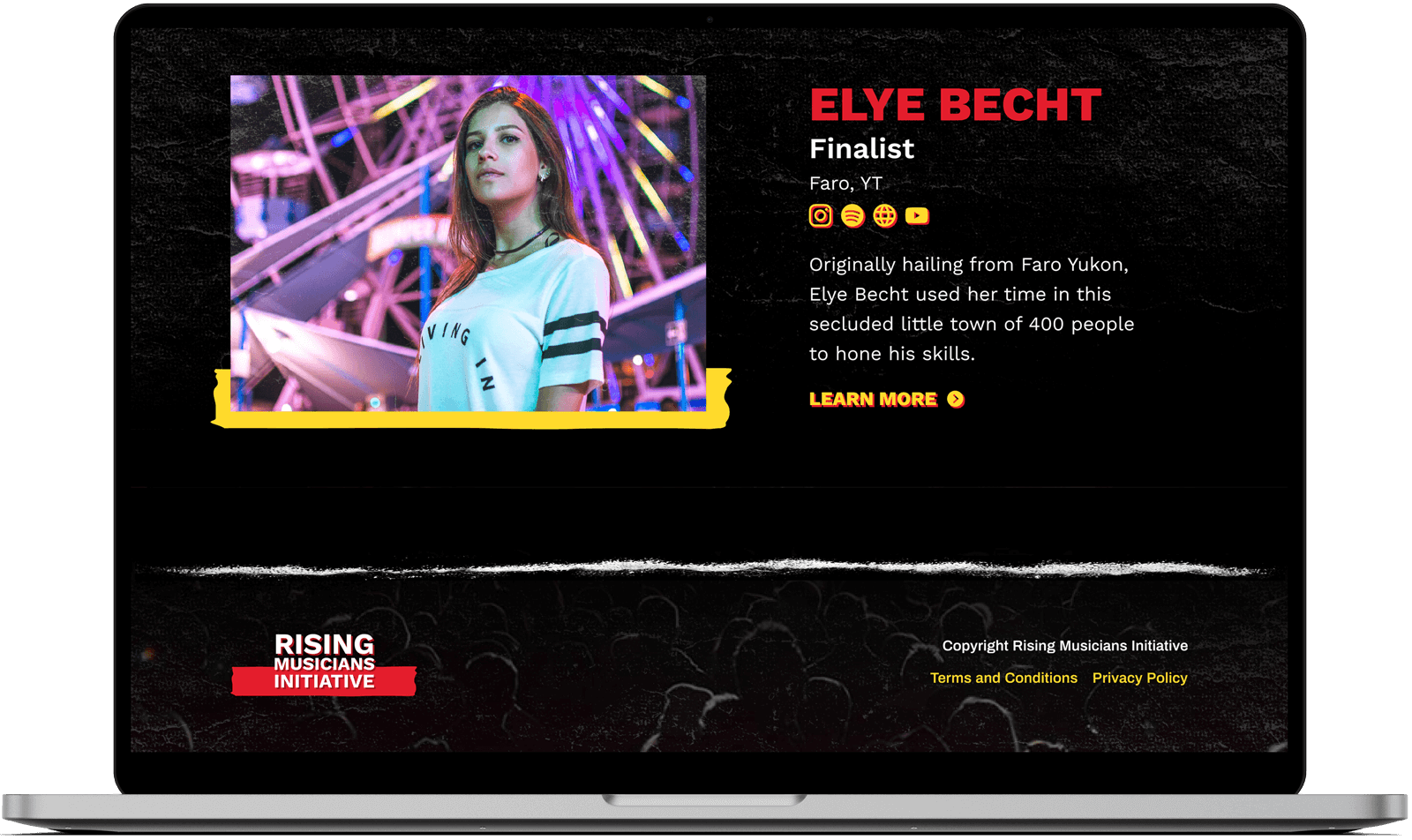 Winner Profile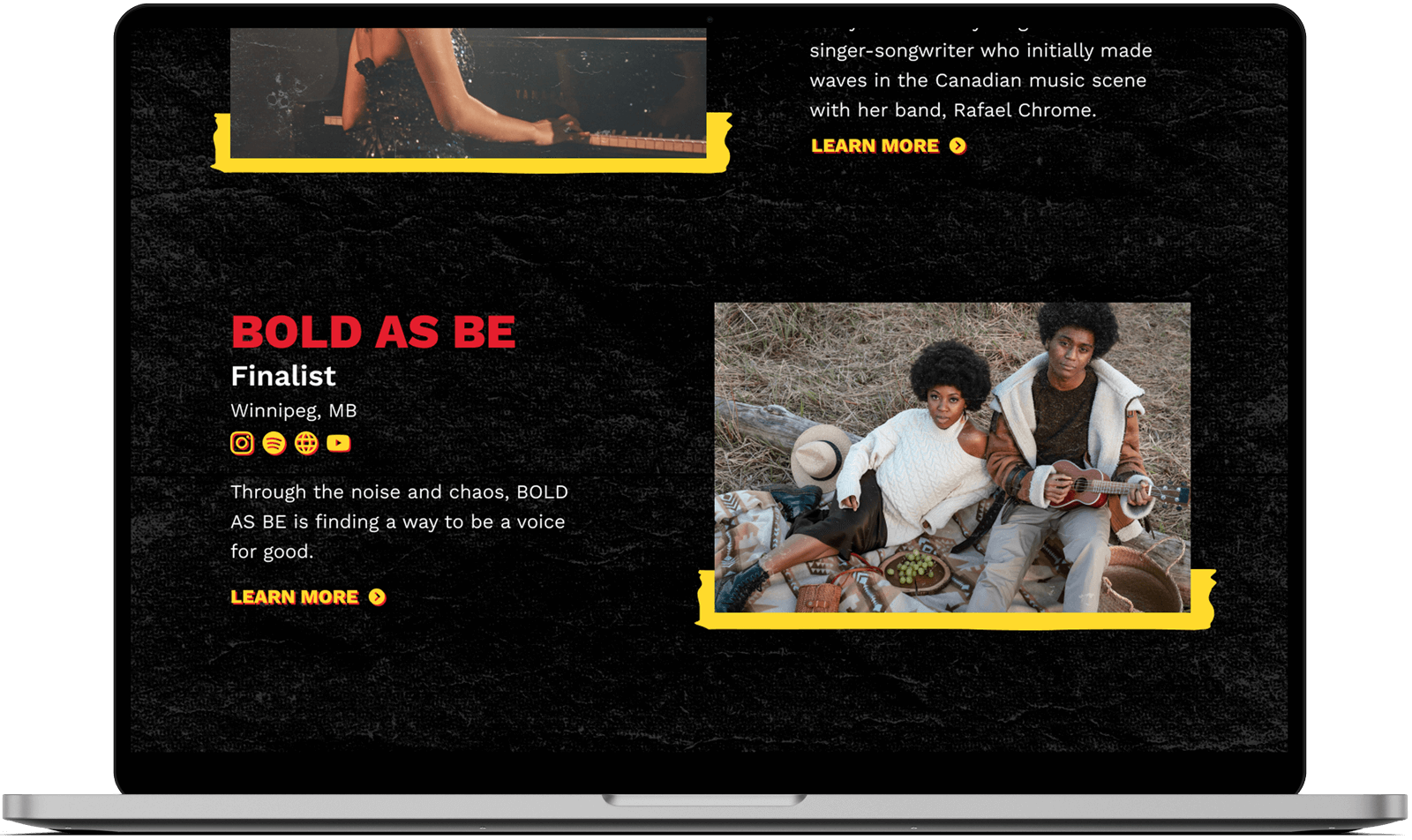 Winner Text